Oil and Gas Scholarships
The Desk and Derrick Educational Trust is now accepting applications for students obtaining degrees in geology, chemical and petroleum engineering. Scholarships are awarded to US and Canadian citizens. Applicants must be enrolled in the second year of an accredited college or university and planning a career in energy-related fields.
If you are seeking a career in the petroleum, energy or allied industry, or research and development of alternative fuels such as coal, electric, solar, wind, hydroelectric, nuclear, or ethanol, you might be eligible to receive assistance in achieving your goals.
History of the ADDC Educational Trust
The Association of Desk and Derrick Clubs (ADDC) created the Educational Trust in 1982 for the purpose of awarding scholarships to students who have already completed two years of undergraduate study. Since its inception, the Educational Trust continues to contribute to the future of petroleum, energy and allied industries through scholarships. They are supported by ADDC members and industry donors.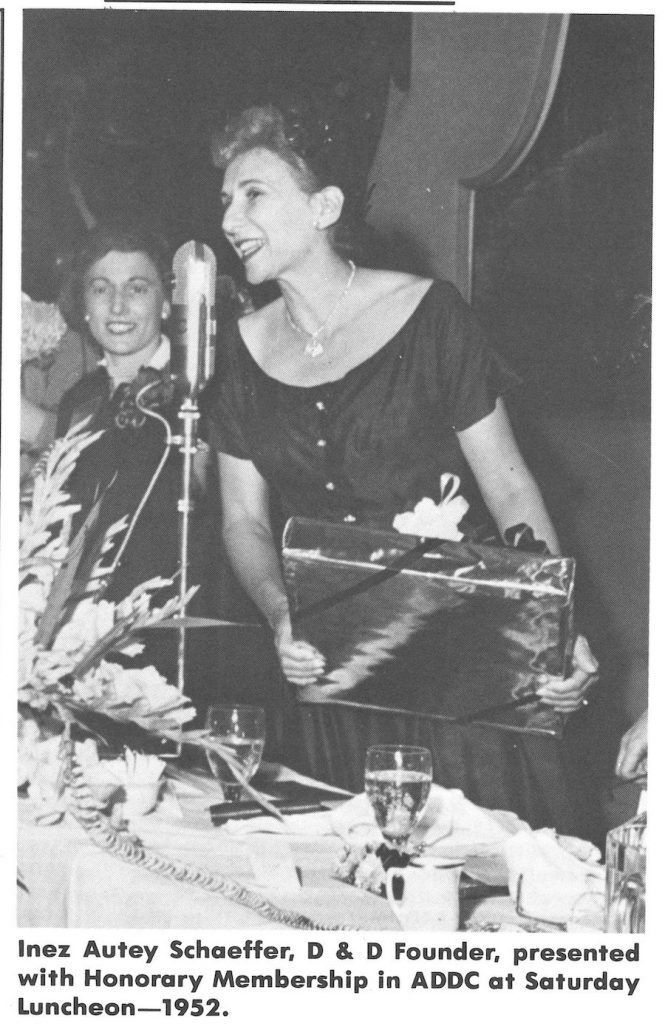 ADDC was founded in 1949 for women who work in the petroleum and natural gas industry. Inez Autey Schaeffer approached her boss, John Bricker with Humble Oil & Gas Refining Company in New Orleans, with the idea of a club for women employed by oil companies. He liked the idea and even agreed to pick up the check for their first meeting.
At the time, the industry was very much a man's world, but women represented a large portion of the workforce. The first ADDC president, Lee Wilson Hoover of New Orleans stated:
We want to acquire a general knowledge of petroleum, so we can give a maximum of interest and enthusiasm to our individual jobs, forming a strong link in the chain of success for the company for which we work.
Hoover worked as a personal assistant to independent operator Alvin H. Howard.
The 560-member Houston club hosted the organizations first international conference in September 1952, welcoming visitors to the Shamrock Convention Center. Cities throughout the United States and Canada were represented by 45 clubs. 997 industry professionals descended on Houston arriving by automobile, bus, train, and private planes. One article noted that a private plane brought 15 members from Casper, Wyoming and 21 members arrived by train from Los Angeles. 40 Canadians chartered a bus.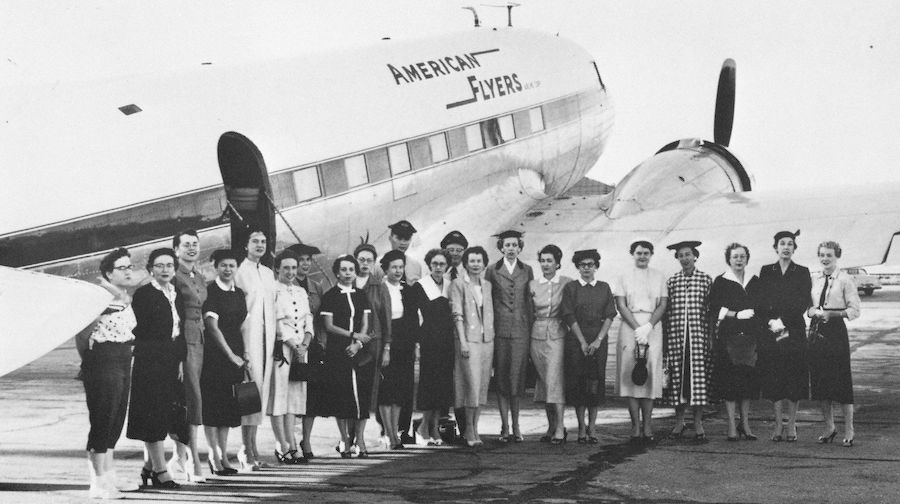 The Houston oil and gas community rolled out the red carpet and welcomed this new club with much enthusiasm. Geologists, technical secretaries, personal assistants, draftswomen, oil writers, public relations directors, corporate officers, welders, and petroleum engineers were just a few of the careers represented. All in attendance were petroleum women, hoping to familiarize themselves with the industry that provided their livelihood. As new ADDC members, they hoped to gain a broader appreciation of the scope of energy and its effect on the world.
Keynote speakers for that weekend in Houston included Walter S. Hallanan, Chairman of the National Petroleum Council who stated:
We have the tools with which to work—we have the manpower and the woman power—to provide the brain and brawn.
Russell B. Brown, general counsel for the Independent Petroleum Association of America, spoke at the banquet. Brown echoed the sentiments of Hallanan:
All that we need is to retain the climate of political and economic freedom which provides the incentive for men and women to think and work.
In less than three years, the organization had grown to 5,000 members with 79 clubs representing around 1560 companies. Charter clubs for the Association were located in New Orleans, Jackson, Houston, and Los Angeles. While membership numbers have risen and fallen in relation to the ever-changing fluctuation of our industry, a common phrase heard many times still applies:
When we're up, we're up; when we're down, we're down—but not for long!
One of the more unique aspects of membership in ADDC are the field trips experienced both on the local and international levels. Education continues to be the main goal and driving force of the club's existence. Members have listened to countless industry professionals and toured drilling rig sites, geological formations, refineries, mining operations, industry-related processing plants and manufacturers. The organization offers members opportunities to expand their knowledge in a classroom setting as well as through a Petroleum Technician Certification program.
The 1953 ADDC President, Margaret Neff, stated:
Wisdom is the principal thing; therefore, get wisdom and with all thy getting, get understanding.
ADDC's purpose has not changed in sixty-six years. The motto GREATER KNOWLEDGE – GREAT SERVICE was adopted in 1957.
In speaking to a group of ADDC members in Amarillo in 1952, Lieut. Gen. Ernest O. Thompson, a Texas Railroad Commissioner said:
… and the end of the new discoveries is not in sight. It is my opinion that the ingenuity of man, with every improving techniques and science, will make it possible for us to find oil that we will need in the foreseeable future.
Find out more
To find out more about scholarship opportunities from the Desk and Derrick Educational Trust, visit their website at https://theeducationaltrust.org/
For more information about the ADDC organization, visit their website at http://www.addc.org/. Membership is open to women and men who are employed in or affiliated with petroleum, energy or allied industries as well as individuals interested in increasing their knowledge about these industries.
Eligibility requirements for the Educational Trust scholarship include:
To be eligible for a scholarship to assist with tuition and books from the Desk and Derrick Educational Trust, applicants must meet the following criteria:
Complete at least two years or are currently enrolled in the second year of undergraduate study at an accredited college or university
Maintain a grade point average of 3.2 or above on a 4.0 grading system
Must maintain a full course load each semester
Demonstrate the need for financial assistance in pursuing a college degree
Be a citizen of the United States or Canada
Applicants must be pursuing a degree in a major field of study related to petroleum, natural gas, energy or allied industries with the objective of qualifying for full-time employment in the sector. Such majors as geology, geophysics, petroleum engineering, chemical engineering, mechanical engineering, nuclear engineering and energy management qualify for purposes of this scholarship.
The general public is extremely dependent but may not be fully aware, of the importance of our energy industries…
… Says Rena Shaffer, Educational Trust Chairman. Who goes on to say:
The mission of the Trust is to build the future of the oil, gas and allied industries, and to encourage upcoming generations to continue to meet the demand of all of our energy needs by offering scholarships towards education in related fields. We are proud that these students follow our ADDC motto, "Greater Knowledge-Great Service".
Deadline for completion of the scholarship application is April 1, 2019.
# # #
REF The Oil and Gas Journal, Volume 1 No. 3, 1952.
Natalie Bright is an author, blogger, and speaker. Her nonfiction book, OIL PEOPLE, describes the varied workforce used for exploring, drilling, and refining crude oil, and was awarded the ADDC Distinguished Service Award in 2012. She also serves as a Trustee of the Education Trust.