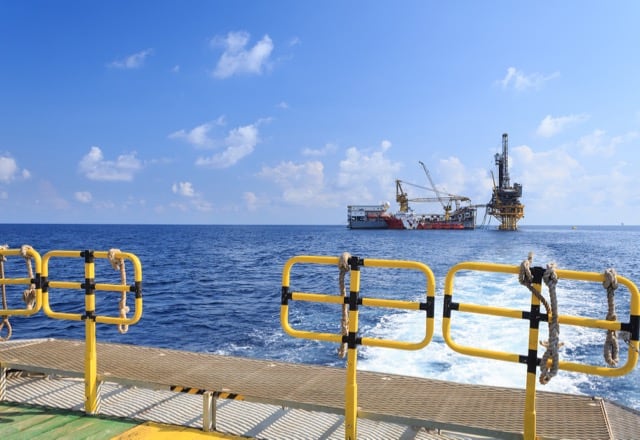 Certain jobs in the oil and gas industry require that persons work in rotational shifts of 28 days. That means being on site for 28 days and taking a break for the next 28 days. Offshore drilling jobs are a classic example. This type of work routine has its advantages but also several drawbacks. We look at both.
The Positives
High Compensation – Offshore drilling is high paying work. This is unusual for menial jobs and those that do not require a college degree. Workers will often earn 3 to 4 times as much as their peers in 'normal' jobs. It is not uncommon for those who have been in the industry a decade or two to be millionaires.
6 Months Off – There are hardly any jobs where you can be away from work for half the year but still rake in more than $50,000 at entry level. The 6 months of freedom are not only a great way to rejuvenate but also gives you plenty of time to do your own stuff.
Travel – If you are keen on travel, offshore drilling jobs are a godsend. Most workers will not be tasked to the same drilling rig for long. They'll regularly be moved to a new location. This coupled with the high pay and dozens of weeks off each year means these jobs are up there with those that give you the most opportunity to see the world.
Multicultural Work Environment – Offshore drilling takes place in many locations around the planet. One year you could be working in the North Sea and the next in the Gulf of Guinea. You interact with people from different parts of the world. It's actually a great opportunity to informally learn a new language.
Cultivate a Hobby, Skill or Business – It's difficult to build a business while working full time for someone else with only a couple weeks vacation each year. Employers will often want you to not just be available during normal working hours but also overtime. Combined with the demands of family, you have barely anytime left for doing anything else. The 28 day rotation gives you ample time to successfully drive personal projects.
The Negatives
Dirty and Exhausting – Virtually all roles on an offshore drilling rig are physically demanding. Despite the 28 day breaks, fatigue does set in. Few jobs can boast of giving as much literal meaning to the phrase "getting your hands dirty" as those of offshore drillers. You are bound to be covered in grease or mud at some point on any given day.
Away From Family – Many energy jobs are often hundreds of miles offshore or deep in the jungle. Workers have to be away from their families for weeks at a time. Those who are parents inevitably miss some crucial moments in their child's life such as a birthday, graduation or the holiday season. The feelings of guilt can be overwhelming.
Low Bar for Entry – The absence of rigorous education requirements makes it difficult for offshore drilling workers to be employed outside the energy industry. A senior accountant working in the energy industry can get a job in retail or manufacturing at nearly similar pay. However, a supervisor on a drilling rig with no tertiary qualifications will struggle to find a similar paying job outside the drilling industry.
Poor Diet – The menu on an offshore drilling rig will vary depending on location and organization. Workers are usually at liberty to eat as much as they want between 5 and 6 times a day. Whereas healthy options will often be available, the easy access to foods that may lead to poor health is a real risk.
Risky Work Environment – A rig consists of many moving parts. A worker can easily be killed if they are in the wrong place at the wrong time. Another hazard are the highly flammable hydrocarbons. An explosion can be catastrophic leading to death or permanent injury. Disaster is always looming.
Decision?
Offshore drilling jobs are not for everyone. While they pay pretty well, that will not be everyone's primary consideration. Overall, you have to evaluate your circumstances and priorities then compare them with the pros and cons of working in this industry. Only then can you make a decision you will not regret.
Drillers Admin is a group title that includes admin staff writers, and guest writers who have insights to share, but might want to remain out of the spotlight.