Alaskan jobs have been hit hard by declining oil prices but, now that the cost of crude has stabilized, new opportunities are coming for energy workers in the state. ConocoPhillips is actively pursuing development in Northern Alaska, and industry jobs are coming with it.
Alaskan Oil and Gas Jobs are Coming Back
According to a source within ConocoPhillips, the company's investment in north slope and Prudhoe Bay projects will generate hundreds of in-state jobs.
"[Conoco will] absolutely be looking to hire oilfield workers in Prudhoe and the entire North Slope in the coming months. The past few years have been hard on our Alaskan workforce. We really want to put people back to work as fast as possible. Between CD5 and these new discoveries, we're looking forward to hiring again. 2017 is shaping up to be a solid year for Alaskan oilfield workers and ConocoPhillips."
ConocoPhillips is the state's largest energy producer, so any changes in development strategies will have a big impact on the state's overall employment picture. After a spate of layoffs in 2016, Conoco's work in the region is beginning to pick up steam again.
Presently, ConocoPhillips Alaska employees about 1,200 engineers, workers, and managers to handle their in-state projects. That number is expected to swell to over 1,500 this year, and the company is on target to reach 2,000 employees by Q2 of 2018.
The surge in hiring has been driven in part by rising crude oil prices, but the recent increase in demand for natural gas has also played a major role. A tax deal secured with the state of Alaska in 2013 led to some long-term planning, but many of those projects were delayed due to unfavorable market conditions in 2016.
According to Conoco, those projects are finally becoming a priority again.
Conoco Pursuing $2.7 Billion in North Slope Projects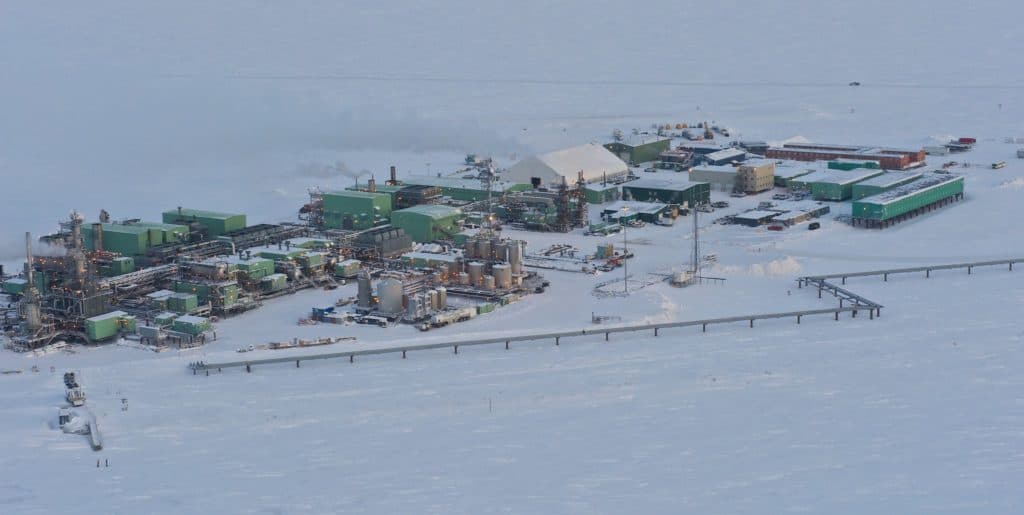 One good sign for energy jobs in Alaska is Conoco's recent discovery of a new oil-rich play. The company recently sank four test wells in their NPRA Willow site, and two of them struck oil. Although the discovery itself won't generate new jobs in the region until 2018, it bodes well for Conoco's overall shift in development to the north.
"When it comes to Alaska, we're really refocusing and looking to our projects in the north. Traditionally we've used facilities like [the natural gas processing plant in] Kenai, but the company has been shuttering and selling these plants as we continue to develop in Prudhoe and elsewhere," according to the source.
Along with Prudhoe Bay itself, the entire North Slope is currently under development by ConocoPhillips Alaska, a subsidiary holding of ConocoPhillips that was spun off to drive in-state oil and gas exploration, production, and transport.
ConocoPhillips Alaska works closely with the state's Alaska Gasline Development Corporation (AGDC), which is in charge of securing leasing and development agreements on behalf of the citizens. In September, Conoco and the AGDC signed off on a deal that would see increased development of natural gas assets in the Prudhoe Bay region.
In addition to the Prudhoe natural gas development deal, ConocoPhillips is pursuing an estimated $2.7 billion worth of new development in the state, which will put many laid off oil and gas workers back in the field after a rocky year.
A major part of that huge development package is taking place at the Kuparak Drill Site 2S, where two new rigs arrived on-site in December of 2016. The Doyon 142, a rotary rig, is expected to be crewed and brought online in the coming months. A coiled tubing drilling rig, the Nabors CDR3, will come online shortly thereafter.
These two rigs will begin to sink boreholes into established plays, expanding Conoco's production capacity in Northern Alaska by an expected 40,000 barrels per day (BPD).
Northern Alaska is Driving the Jobs Recovery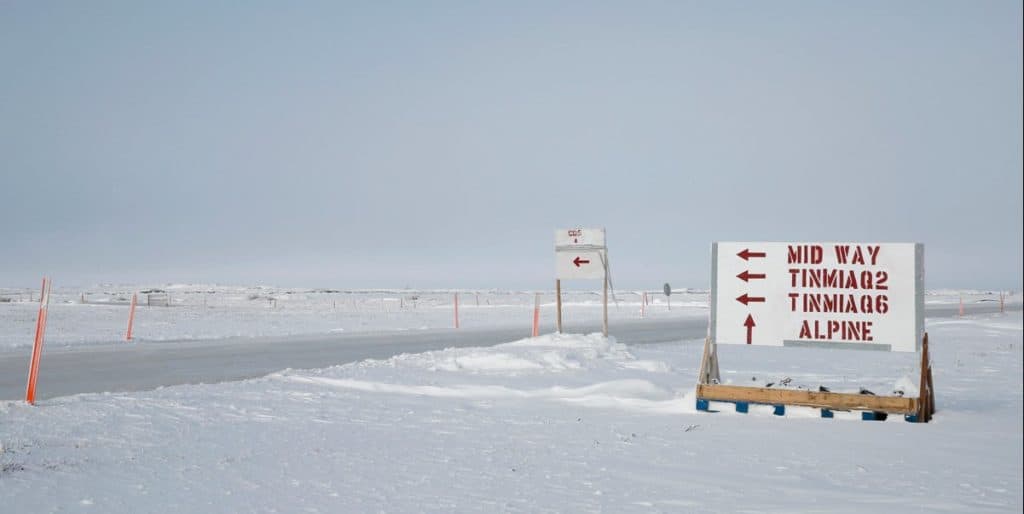 Even as jobs start to return to Anchorage, driven by the city's easy access to export terminals, Alaska's North Slope is increasingly where the action is.
One major change in direction for the company is a move to stop repurposing natural gas byproducts to pressurize their wells, in favor of transporting the gas and associated liquids by pipeline for export. The rising prices of natural gas has driven this shift, which is expected to generate additional revenue from their northern oilfields.
That change alone will create hundreds of jobs in the company's transportation and export division, as well as in associated industries like shipping and pipeline maintenance.
Despite the challenges that the oil and gas industry has gone through in the past year, companies like ConocoPhillips are optimistic that they can increase in-state production and bring workers back to the state.
Northern Alaska has long been the core of America's arctic oil and gas production, with a mixture of onshore, deepwater, and natural gas rigs producing 500,000 BPD of crude and accounting for 30% of America's domestic energy production.
As the oil and gas industry as a whole rebounds, jobs are coming back to Northern Alaska early.
Drillers Admin is a group title that includes admin staff writers, and guest writers who have insights to share, but might want to remain out of the spotlight.