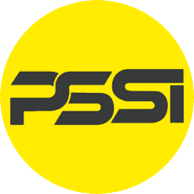 About Us
PSSI is one of the world's leading learning consultancy services and professional development B2B training provider for international companies worldwide. We offer a wide range of professional training courses designed to give top talent the skills and strategic edge your industry demands. We provide customers around the world with their choice of customized and design training courses, conferences, and master classes to suit the objectives of the organization.
https://www.pssi-int.com/wp-content/uploads/2018/03/PSSI-Cover-Vid.mp4
PSSI International Pte Ltd - 20 Kramat Lane, United House #04-06, Singapore 228773
Contact number:+65 6208 4672
Serial Energy Entrepreneur. Webmaster at drillers.com. Founder of Out of the Box Innovations Ltd. Co-Founder of Natural Resource Professionals Ltd. Traveller and Outdoorsman, Husband, Father. Technology/Internet Geek.