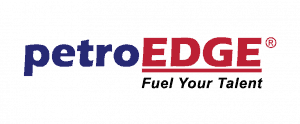 PetroEdge is the leading Oil & Gas training specialist in the Asia Pacific region. Since inception in 2007, PetroEdge have provided targeted and in-depth training courses to develop the competency and capabilities of engineers, geoscientists, technicians and related professionals in leading National & International Oil Companies across the region. In the commitment to create sustainable skills development, PetroEdge facilitate cost-effective skills transfer opportunities through world-class training courses with leading experts and boast an unrivalled teaching faculty. All of PetroEdge partners and trainers have extensive management and technology experience coupled with a track record in delivering high quality courses to professionals in leading oil majors globally.
PetroEdge delivers learning content through webinars, e-learning and face to face classroom teaching. Executing over 300 courses annually, PetroEdge covers various disciplines from engineering, science, strategy to management. Explore various courses here: https://petroedgeasia.net/browse
To learn more about PetroEdge, visit http://www.petroedgeasia.net.
Product & Services
Oil & Gas Drilling & Production Training
Oil & Gas Downstream Training
Oil & Gas Geosciences Training
Oil & Gas Reservoir Training
Oil & Gas Facilities & Maintenance Training
On-The-Job Geosciences Training
Field Trips & Study Trips
Management Skills Development Training
In-House Training Courses
Webinars
E-Learning programs
Contact details:
Location: 88, Joo Chiat Road,#02-01
427382,Singapore
Website: http://www.petroedgeasia.net.
Contact Email: [email protected]
Office: +65 6741 9927
Fax: +65 6747 8737