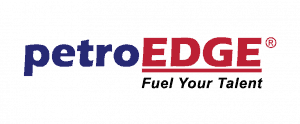 PetroEdge is the leading Oil & Gas training specialist in the Asia Pacific region. Since inception in 2007, PetroEdge have provided targeted and in-depth training courses to develop the competency and capabilities of engineers, geoscientists, technicians and related professionals in leading National & International Oil Companies across the region. In the commitment to create sustainable skills development, PetroEdge facilitate cost-effective skills transfer opportunities through world-class training courses with leading experts and boast an unrivalled teaching faculty. All of PetroEdge partners and trainers have extensive management and technology experience coupled with a track record in delivering high quality courses to professionals in leading oil majors globally.
PetroEdge delivers learning content through webinars, e-learning and face to face classroom teaching. Executing over 300 courses annually, PetroEdge covers various disciplines from engineering, science, strategy to management. Explore various courses here: https://petroedgeasia.net/browse
To learn more about PetroEdge, visit http://www.petroedgeasia.net.
Product & Services
Oil & Gas Drilling & Production Training
Oil & Gas Downstream Training
Oil & Gas Geosciences Training
Oil & Gas Reservoir Training
Oil & Gas Facilities & Maintenance Training
On-The-Job Geosciences Training
Field Trips & Study Trips
Management Skills Development Training
In-House Training Courses
Webinars
E-Learning programs
Contact details:
Location: 88, Joo Chiat Road,#02-01
427382,Singapore
Website: http://www.petroedgeasia.net.
Contact Email: [email protected]
Office: +65 6741 9927
Fax: +65 6747 8737
PetroEdge is the leading provider of Oil and Gas training in Asia. Our specialist industry focus enables us to provide targeted and in-depth knowledge based training courses for pivotal Oil and Gas organisations from across the world. Our training platform consists of webinars, e-learning and classroom face to face teaching. We annually execute over 300 training courses from a variety of disciplines ranging from oil and gas engineering to business for technical professionals to business leaders. Our training hubs in Kuala Lumpur, Singapore, Abu Dhabi and Brisbane allows us to reach out to learners from different regions across the Asia-pacific region. Over the decade we have also been involved in providing technical training consultancy, coaching, industrial site visits and technical documentation development. Our in-depth understanding and appreciation of the Oil and Gas industry allows us to align our capabilities to meet the business objectives of our clients beyond what other providers are able to. Our passion is to facilitate the development of a knowledge based industry that is ready and equipped to face future challenges. Our clients have to come rely on us to meet their respective knowledge and skills development requirements over the years of service.